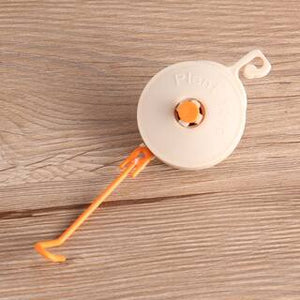 Smart Gro Plant YOYO
Support, secure, and train plants into the ideal position for your growing space.
Self-tightening mechanism supports and tightens as plants grow, removing the need for daily adjustments. These supports are perfect for fruiting plants like, tomatoes, chilli's and other tall cropping plants.
Featuring a 1.4 metre retractable line these plant supports are easy to use. Clip the support on to a suitable hanger and attach the retractable hook to the plants stem.