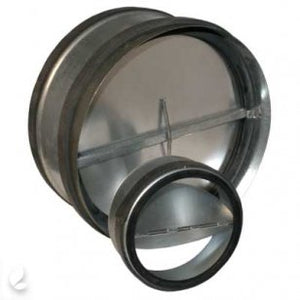 Back Draft shutter
Back Draft shutter - These handy additions to ductwork help reduce unwanted odours by closing ducting when the ventilation is turned off.
Available in a variety of sizes, these shutters are especially useful for stopping cold air entering your growing environment when fans are switched off.
Back Draft Shutters are made from a galvanised steel case and have two spring-loaded aluminium shutters.