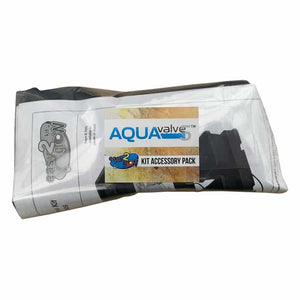 Accessory Pack for easy2Grow Kit - with 3mm AQUAvalve
Use Module Accessory Packs to upgrade your system to AQUAvalve5 with 9mm pipe and fittings. An AQUAvalve5 Module Accessory Pack will fit into in your existing module trays perfectly.
This kit also includes the new 9mm In-line Tap, 9mm Top Hat Grommet, and 9mm Golf Filter – allowing you to connect directly to your reservoir using 9mm pipe.
Alternatively you can maintain older systems in tip-top condition with 6m and 16-6mm pipe and fittings using a 6mm AQUAvalve Module Accessory Pack.